The renowned scientists affiliated to the Department are listed here. They are actively involved in our research and teaching activities.
Professor Paul Parren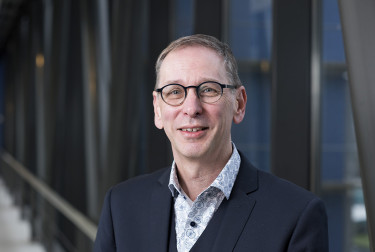 Paul Parren studied Biology at the University of Amsterdam with a B.S. in Chemical Biology in 1984 and a M.Sc. in Experimental Oncology (cum laude) in 1987. He received a PhD from the University of Amsterdam in 1992. Next, he was a Postdoc at Baxter Diagnostics in Miami, FL where he studied recombinant T-cell receptors, and a Postdoc, Assistant Professor and Associate Professor in the department of Immunology at The Scripps Research Institute in La Jolla, California, where he interrogated the human antibody response in protection against viral infections. From 2002-2017, he served as Vice President, Senior Vice President and Scientific Director at Genmab, where he headed preclinical R&D. In 2015, he became a Professor of Molecular Immunology at the Leiden University Medical Center. In 2018, he accepted the role of head of R&D at the start-up biotech Lava Therapeutics to develop novel bispecific T-cell engagers for cancer therapy.
Prof. Parren is dedicated to translating antibody biology and immunotherapy knowledge into innovative therapeutics and technologies. He has a passion for investigating and understanding structure-function relationships and translating the knowledge gained into immunotherapy applications and drug development. He is an inventor and developer of the therapeutic antibodies ofatumumab (Arzerra) and daratumumab (DARZALEX), both approved worldwide, and several clinically translated technologies aimed at improving antibody therapy. His work has thus far directly led to two registered therapeutic antibodies and ten further therapeutic antibodies currently in (phase I to III) clinical development for the treatment of several cancers, autoimmune and inflammatory diseases.
Prof. Parren supports antibody-related research in the Department of Immunology and beyond at the LUMC, with the aim to stimulate the implementation of state-of-the-art antibody technologies in drug development and to innovate, translate and disseminate (therapeutic) antibody knowledge. Prof. Parren is a board member of the non-profit organization The Antibody Society, a member of the scientific advisory boards (SAB) for the annual Antibody Engineering and Therapeutics conferences and the Keystone Symposia on Molecular and Cellular Biology. He chairs the SAB for the Viral Immunotherapeutic Consortium, a US NIH-funded international consortium to discover and deliver antibody therapeutics against multiple families of emerging infectious diseases; and he is an editorial board member of the journal mAbs.
Professor Karin E. de Visser
Karin de Visser studied Biomedical Sciences at Leiden University and she obtained her M.Sc. in 1998 (cum laude). She received her PhD from the Free University in Amsterdam in 2002, based on her PhD studies performed at the Division of Immunology at the Netherlands Cancer Institute in Amsterdam in the field of tumor immunotherapy. From 2003-2005 she worked as a KWF-funded postdoctoral fellow in the lab of Professor Lisa Coussens at the University of California, San Francisco, where she developed an active interest in the interplay between the adaptive and innate immune system during cancer development. In 2005 she joined the laboratory of Professor Jos Jonkers at the Netherlands Cancer Institute, where she expanded her research direction and established her own research group into the field of inflammation and mammary carcinogenesis. Currently she is senior group leader at the Division of Tumor Biology & Immunology at the Netherlands Cancer Institute, alongside her appointment as group leader at Oncode Institute. In 2019, she became a Professor of Experimental Immunobiology of Cancer by special appointment at the Leiden University Medical Center. 
Karin de Visser is dedicated to gain novel insights into how the adaptive and myeloid immune system influence metastatic breast cancer. Through mechanistic understanding of the crosstalk between the immune system and cancer she aims to provide a solid basis for the design of novel immunomodulatory strategies to fight metastatic breast cancer. One of the long-standing research lines in her lab is focused on how primary mammary tumors hijack the immune system to facilitate metastatic spread. For instance, utilizing mouse tumor models that faithfully recapitulate human breast tumorigenesis, her research group identified how mammary tumors induce a systemic neutrophilic inflammatory response that facilitates metastasis formation (Coffelt et al. Nature 2015). In parallel, her lab studies the involvement of tumor-associated myeloid immune cells on chemo- and immune-therapy response of breast cancer. For example, her team discovered that therapeutic targeting of macrophages improves chemotherapy response of breast cancer by unleashing type I IFN signaling (Salvagno et al. Nature Cell Biology 2019). More recently, Karin de Visser became interested in studying the mechanisms underlying the inter-patient heterogeneity in composition and activation status of the immune landscape. Her team revealed a novel role for p53 as a key regulator of pro-metastatic systemic inflammation in breast cancer (Wellenstein et al. Nature 2019), illustrating that common genetic drivers of breast cancer influence the crosstalk with the immune system. These insights will set the stage for tailoring immunomodulatory therapies to the DNA code of tumors of individual patients.
Besides her preclinical research activities, her team closely collaborates with medical oncologist and researcher Marleen Kok (NKI/AVL) to comprehensively profile the peripheral immune landscape of breast cancer patients treated with immune checkpoint inhibitors, with the aim to identify immune-parameters associated with immunotherapy response and to gain a deeper understanding of the complex cancer-immune crosstalk in breast cancer patients.
Karin de Visser received an ERC consolidator grant in 2014 and a prestigious NWO-VICI grant in 2019, she is recipient of the 2015 Metastasis Research Prize of the Beug Foundation and in 2016 she was selected as a member of the EMBO young investigator program. She is member of the Research Management Committee of Oncode Institute, member of the scientific advisory board of the Dutch Cancer Society (KWF) and Invited member of Academia Europaea. 
Emeritus Professor Cornelis (Kees) Melief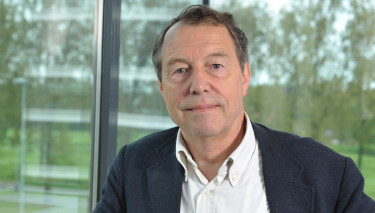 Kees Melief studied Medicine at the University of Amsterdam. He received his PhD at this university in 1967 and his MD degree in 1970 (cum laude). He then spent his military service at the Central laboratory of the Dutch red cross blood transfusion service (CLB) as MD lieutenant until 1972, after which he spent 2.5 years as postdoc in Boston, in the hematology department of the New England Medical Center and collaborating with the Shields warren Radiation Institute of Harvard University. In January 1975 he became scientific staff member of the CLB and since 1976 head of a newly formed dept. of Experimental Tumor Immunology. Because of additional emphasis on fundamental immunology this name was changed in 1982 to Department of Cellular Immunology. In October 1985 he became head of the Department of Immunology of The Netherlands Cancer Institute, a position he held until May 1991. From this time on he became head of the Department of Immunohematology of Leiden University Medical Center until January 2008, continuing as 100% staff member in this department until January 2008 and 25% staff member until January 2012. From 2008- 2012 he was also 75% Chief Scientific Officer (CSO) of Immune System Activation (ISA) Pharmaceuticals, a biotech company focusing on synthetic cancer vaccines, founded on the basis of research conducted and patents written during his time at LUMC. Since January 2012 he serves as 100% CSO of ISA Pharmaceuticals.
Of Kees Melief's many contributions to basic and clinical immunology, the most striking highlights are the eradication of large vascularized mouse tumors by adoptive transfer of cytotoxic CD8+ T lymphocytes directed against an oncogene-encoded protein as well as the discovery that T cell help for cytotoxic T lymphocytes involves cognate interaction between CD40 ligand on T helper cells and CD40 on Dendritic Cells. This is a major novel pathway of cytotoxic T Lymphocyte induction in non-inflammatory conditions. In the past 16 years effective immunotherapy of tumors by vaccination with synthetic long peptides (SLP) was developed in mouse and rabbit models. This has led to the implementation of clinical trials in patients with premalignant disease and cancer of viral and non-viral origin. Clinical effectiveness was shown in the treatment of patients with established lesions caused by high risk human papilloma virus type 16 (HPV16). Recently cancer chemotherapy was shown to synergize with SLP vaccination in the induction of robust T cell responses and prolonged survival of cervical cancer patients. In addition synergy between SLP vaccination and checkpoint blocking with anti-PD-1 monoclonal antibody was shown in patients with recurrent or metastatic HPV16+ head and neck cancer. Since 2016, immunotherapy against HPV16-induced cancer is developed in a joint program between ISA Pharmaceuticals and US-based Regeneron.
Kees Melief remains dedicated to basic and clinical research in cancer immunology and immunotherapy and engages in interactions with past and current members of the Department of Immunology at LUMC to foster joint knowledge and novel clinical applications in this field. He is editor of both Cancer Immunology Research and the Journal for Immunotherapy of Cancer.